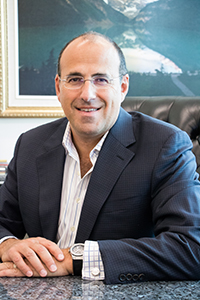 Jacob Katsman
Chairman & CEO
Jacob Katsman has been Chairman & CEO of GTC since 2002. Previously, he was CEO of CCEWeb Corp. Before that, Jacob was Director of Finance at Midland Metals, and managed trading companies in Asia, Canada, and Europe with B&B Trading International Corp. Jacob is a recognized expert on international trade. His book, How to Make Money Without Money: The Art of Transferable Letters of Credit and Assignments of Proceeds is regarded as a standard guide to the practical use of letters of credit in trade finance. Since 1999, he has been the Managing Editor of L/C Monitor, www.tradeservicesupdate.com, a legal financial journal covering practical aspects of payment instruments in international trade.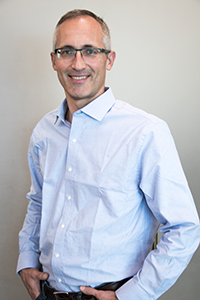 Nick Pachnev co-founded GTC with Jacob Katsman and currently serves as its Chief Technology Officer. He previously was President & CFO of CCEWeb Corp. Before that, he was Financial Director of a North American automotive distributor. Nick is responsible for the design and implementation of @GlobalTrade products and services and is the co-founder of the L/C Monitor, www.tradeservicesupdate.com, company's Trade Finance publication. Nick studied Robotics Engineering at the Moscow Technical University and has a Business Administration degree from York University in Toronto.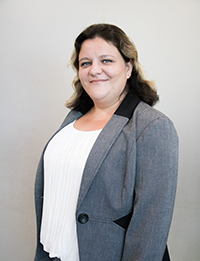 Victoria Luchian
Senior VP Development
Victoria Luchian has been with GTC since 2007. Victoria is responsible for application governance, development and drives the full stack platform development/operations. She previously worked for Pentalog IT Service Provider with international teams in Europe, North America and Asia. Victoria is working closely with internal and external resources to insure successful customer deployment and keep up with the increasing velocity of business demands and complexity of technology. Victoria holds a Bachelor of Science Degree.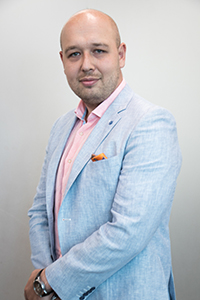 Alexei Vlassov
Senior Solutions Architect
Alexei Vlassov joined GTC in 2008. Alexei is responsible for realization of architectural vision behind the technology solutions of GTC products, and drives diverse customer project implementations from inception to successful deployment. Alexei holds an Honours Bachelor Degree in Computer Science from York University.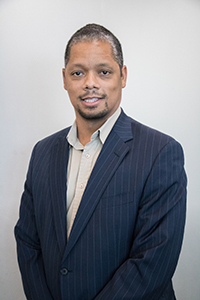 David Jack
VP Infrastructure & Information Security
David Jack has been with GTC since 2002 and previously served as Vice President of CCEWeb Corp., where he also ran the e-commerce business of the L/C Monitor (www.tradeservicesupdate.com) and International Trade & Banking Institute. David is responsible for the design, management, and support of the company's IT Infrastructure and Information Security. David holds a Bachelor of Science Degree from Brock University in Ontario, Canada.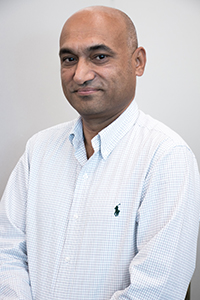 Arbab Khan
Head of Quality Assurance
Arbab Khan has Head of Quality Assurance of GTC since 2005. Arbab is responsible for quality assurance of @GlobalTrade products and services. He previously served as Business Analyst with Financial Network Services Sydney Australia (currently TATA Consultancy Services). He also occupied key IT positions with Standard Chartered Bank and Australia New Zealand Banking Group Ltd. Arbab holds Master Degree in Computer Sciences.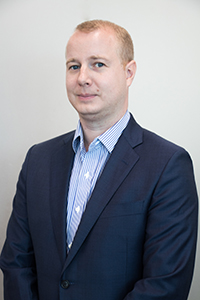 Stephen Andersen
Director of Professional Services
Stephen Andersen joined the GTC team in 2008 as Director of Professional Services. In this role, Stephen is responsible for new account implementation as well as existing professional services activities. Prior to joining GTC, Stephen worked in Trade Finance at RBC. Stephen holds a Computer Science degree from University of Toronto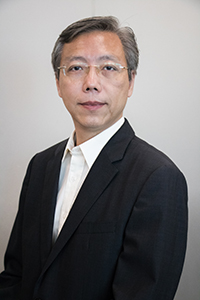 Angus Wong
Managing Director, China
Angus Wong joined GTC in 2017. Angus is responsible for business development, sales and client support in the China region. He has been a Certified Documentary Credit Specialist since 2002, the head of documentary credits in Midland Resources Holding Ltd., and the Deputy General Manager and Director in Midland Resources (China) Ltd., Shanghai. He also has worked in banks, shipping companies, and trading companies in Hong Kong, China, Nigeria and Canada. Angus holds a bachelor degree in Business Management and Finance with honours from The Chinese University of Hong Kong.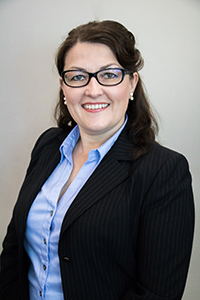 Olga Schwarzkopf
Head of Business Development
Olga Schwarzkopf was appointed to Head of Sales and Business Development in 2017 after joining GTC as its Business Development Manager in 2010, and is responsible for GTC's Sales and Marketing activities. Prior to joining GTC, Olga was working as a Project Manager for Senior Expert Service in Bonn, Germany. Olga earned a Bachelor of Business Administration degree from University of Hagen (Germany) and an IT Support Diploma from Deutsche Angestellten Academy in Siegburg, Germany.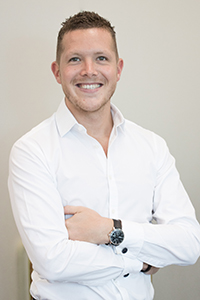 Cyril Verbrugghe
Head of Sales & Client Support
Cyril Verbrugghe joined GTC in 2017 as Head of Sales & Client Support, EMEA. He previously worked as a Senior Consultant at Aneo and MC2I, and managed projects at Safran, BPCE International, AXA, Aviva Assurances and BNP Paribas Security Services, Banque De France, Caisse des Dépots et des Consignations. He obtained his MBA (with honours) from Paris Dauphine University. Prior to this, he obtained two bachelor's degrees consecutively from Montpellier Business School, France (with honours) and La Trobe University, Australia.

Arnaud Béasse
SVP, Business Development
Arnaud Béasse joined GTC in 2018. Arnaud started his career with Société Générale managing Lease and Asset Finance solutions for Central and Eastern Europe. He then became Director Corporate Relationship Management for HVB / Unicredit Corporates & Markets in Paris in charge of the French Multinational Corporates. He later joined RWE Supply & Trading in Geneva to head the Energy Trading Origination for the French and Swiss markets. In 2011, he founded and has been managing a financial advisory firm offering fund-raising and strategy consulting to technological start-ups. Arnaud studied Finance in Paris and holds an MBA from ESSEC Business School and Mannheim University.